Wire mesh extruder Screen filters for Plastic Extrusion Melt Filtration, Single Layer Cut Circular Stainless Steel Mesh Pieces
304L Square Wire Mesh 80x80 Mesh Plain Woven Cloth Disk
Accurate Opening Extruder Screen of Sintered SS Mesh Multi Layer Sheet, with Thin Frame of Aluminum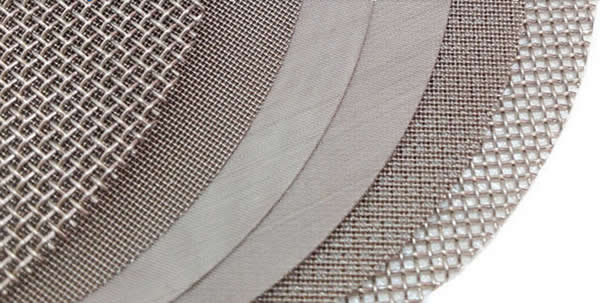 Woven Wire Mesh Multi Layer Screen Packs
General Types and Materials:
Woven Wire Cloth Extruder Screen For Plastic Melt Filtration
Extruder Screens For Polymer Melt Filters
Stainless Steel Wire Mesh Extruder Filter Discs and Leafs
Stainless Steel Mesh Extruder Screen Packs
Wire Cloth Extruder Screens
Extruder-Screen Packs
304 and 316 Stainless Steel Extruder Filter Mesh Discs
Sintered Wire Cloth Discs and Packs
Reversed Dutch Weave Stainless Steel Wire Cloth Filter Screen
Multilayer Extruder Screen Packs With Spot Welded Frames
Single Layer Net Disc Extruder Screen
Applied in the following fields:
•Plastic and Rubber industry
•Chemical industry
•Aeronautic industries
•Water treatment plant
•Food processing industries
••Petroleum chemical industries.
Wire Mesh (Mainly Stainless Steel) Filter Elements and Strainers
General Types:
Cylinder Filter Cartridges;
Candle Filters;
Stainless Steel Wire Mesh Pleated Filter Elements with Perforated Tube Support Layer;
Temporary Conical Strainers;
Basket Filter Strainers;
Plate Strainers;
Perforated Tubes in Brass and Stainless Steel for Filter Tubing uses;
Tea strainers, colanders, mesh strainers for Kitchen and High temperature uses.


Stainless Steel Wire Mesh, Fine Filter Grade, Filter Media Series:
Stainless steel wire mesh is supplied with the following patterns:
Plain, Twill, Dutch Plain, Dutch Twill, Dutch Reverse, Five Heddle. Or multi layer sintered sheet of these ss mesh combined.
Reverse Dutch Weaving Mesh Belt Sizes:
| Mesh count | Wire diameter |
| --- | --- |
| 260/40 | 0.15mm/0.25mm |
| 200/40 | 0.17mm/0.27mm |
| 180/18 | 0.27mm/0.45mm |
| 132/17 | 0.32mm/0.45mm |
| 152/24 | 0.27mm/0.40mm |
| 72/15 | 0.45mm/0.55mm |
Reverse Dutch wire cloth is mainly used in fine extrusion for preventing impurities.
SUS 304 Woven Dutch Filter Screen Belt: