Stainless Steel Extruder Screen for Thin Film Extrusion
SS WOVEN Square wire mesh and Dutch Wire mesh Extruder Screen filters 302, 304, 304L, 316, 316l
Weaving: Plain weaving, twill or dutch weaving, Five heddle weave wire cloth.
Features: Stainless steel extruder screen is acid-resisting, alkali-resisting, heat-resisting and wear-resisting.
Five Heddle Mesh Filter Materials: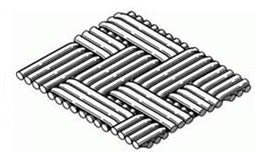 Application: Used for industries of mining, oil, chemical, food, pharmaceutical, machine making, scientific research, aviation, etc.
Plain steel wire mesh and stainless steel wire mesh can be welded together to form multi layer screen filters.
Diameter Scope:from 1" to 30"
SS Extruder Screen can be supplied in multi-layers of 2, 3, 4 or 5 pieces of wire mesh cloth fixed by spot welding or frames.
| Reverse Dutch Wire Cloth: | Twilled Weave 316 SS Mesh Cloth: |
| --- | --- |
Rectangular Extruder Screen Packs
Rectangular extruder screen can be supplied in single layer, 2 layers, 3 layers, 4 layers or 5 layers.
Material: stainless steel wire in 304,304l, 316l, 316, 201, 202. Also low carbon steel wire, copper,brass wire,black iron wire,inconel,monel, nickel,etc. Stainless steel woven wire cloth, copper wire cloth, galvanized wire mesh.
Mesh count:2 -635 mesh
Wire diameter:0.018-1.6mm
Weave pattern:plain,twill,dutch weave.
Sizes available for this type of extruder screen packs:
L =75-397
B=55-94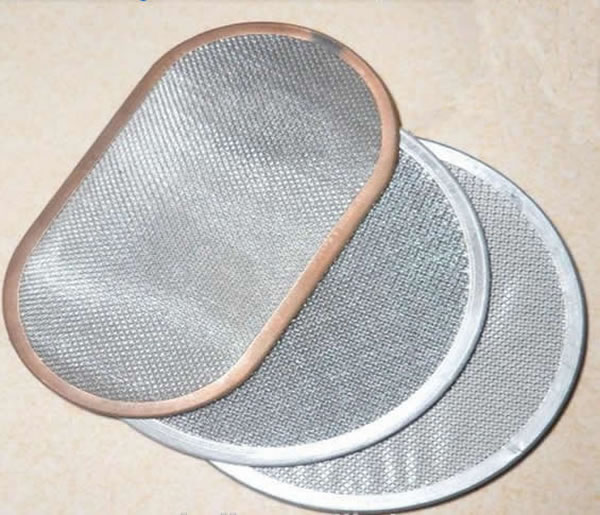 Stainless Steel Square Mesh Extruder Screen Packs with Aluminum Frames or Rims
Black Wire Cloth

Extruder using 100 micron stainless steel mesh screen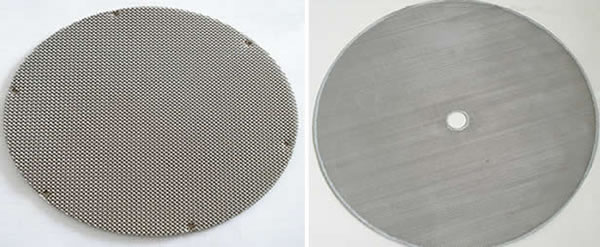 Stainless Steel Extruder screen filters use for Blown Film Extrusion
Material:sus304 or sus316
Thickness:0.02mm ,0.03mm
Hole:0.03-0.04mm
Stainless steel screen filter disc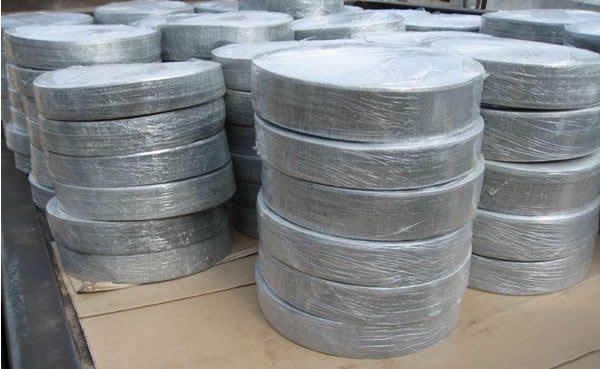 Thickness can be achieved between 0.03mm to 1.5mm.
Size can be achieved between 1mm* 1mm to 600mm* 780mm.
Smallest open hole is 0.1mm.
Smallest line width is 0.025mm.
Product precision is ± 0.01mm (common difference). Its generally 20% of material thickness.