Metal Mesh Strainer Filters
Temporary Conical strainers of Stainless steel Perforated screen or woven mesh, for pipelines protection of steam, water, oil or gas filtration
Perforated Conical Strainers Also Known as Temporary Cone Strainers (Simplified as TC)
Stainless Steel Strainers: Available in mild steel, 304 SS, 316 SS, and other alloys.
The strainer shall be the conical type with an extended identifier tag handle. TC strainers are perforated stainless steel screen or perforated screen with woven wire mesh fabric liner.
Standard screens: 1/8 diameter holes on 3/16 center
Pipe size, style, pressure rating, perforated screen or woven mesh materials need to be specified when ordering from Yuxuan. Also specify direction of flow ( in or out ) if mesh cloth is lined.
Multilayer Screen Temporary Basket Strainers or TB
The screen can be supplied in perforated material, or a mesh material for fine filtration.
The strainer shall be the basket type. Processed from perforated SS or carbons steel with ss mesh fabric liner.
Woven Wire Mesh for Temporary Cone / Basket and Plate Strainers Lining Fabric:
Material: 304, 304L, 316, 316L stainless steel Dutch woven wire cloth 320 to 500 meshes
Features:
1) Single or Multi-layer, multi-mesh filter screens as per customer's requirements
2) Widest possible range from 20 to 500 meshes, up to 2 microns
3) Different materials available: Stainless steel and non-ferrous metals, such as phosphor bronze, etc.
4) Extra strong and sturdy with superior mechanical strength
5) Higher chemical resistance and heat stability with excellent durability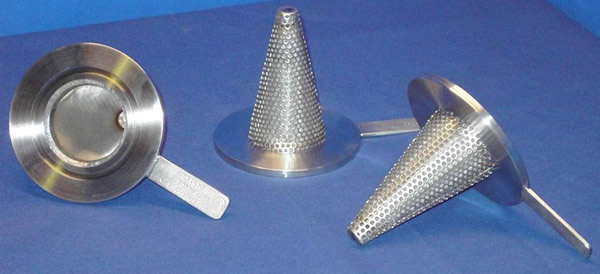 Perforated Screen Lined with SS Mesh Cone Strainers to be installed between flanges for protection of mechanical pipelines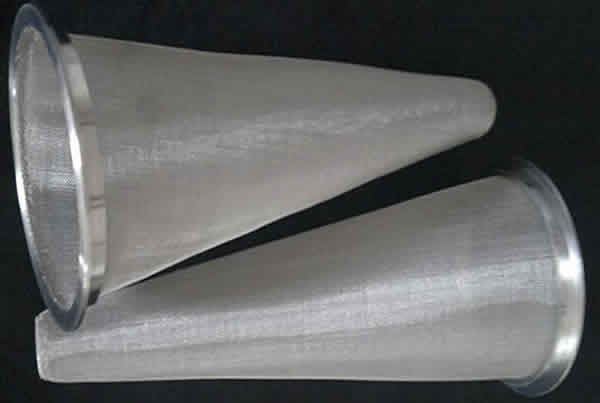 Stainless Steel Wire Cloth Strainers with Frames