Perforated Plate Stainless Steel Mesh Welded Tubes
Stainless Steel Mesh PIPES / TUBES punched as water well screen and filter Strainers
Perforated Screen Tube is mainly used in petroleum, chemical industry, pharmacy, foodstuff and water treatment. Major materials used are stainless steel woven wire mesh, perforated metal, wedge wire and metal fiber web. The combinations of perforated tube plus woven wire mesh are mainly used for pleated mesh filters. The combinations of perforated tube plus wedge wire are mainly used for water well screen. The outside sizes and filtration rating can be custom made.
Stainless steel filter tubing is made from first-class stainless steel sheet or ss wire mesh in SUS/AISI 201 202 302 304 310 310S 316 316L 321 430 etc.
Single-layer Stainless Steel Perforated/Slotted Tubing:
Manufacturing processes: Holes Punching or sloting - round perforation - polishing.
Hole size and shape can be customized according to customers' requirements.
Metal perforated pipes of stainless steel 304 and 316 have excellent resistance against acid, alkali, heat and corrosion.


Slotted or perforated lines used as filter tubes, with no woven wire cloth filter layer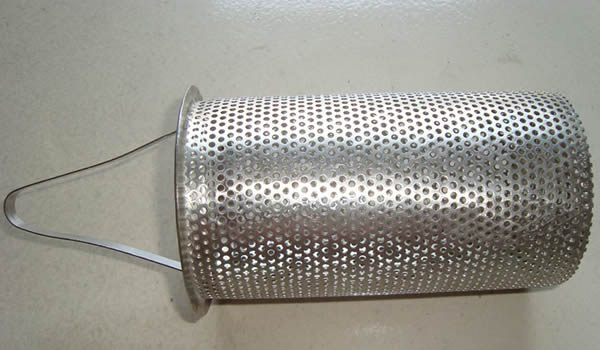 Tubes with Handles and Rims to form basket type filter elements
Micron Hole Perforated sheet can be welded in straigt line or spiral welded into tubes or cylinders
Multi-Layer Stainless Steel Perforated Tubing / Case Tubing for Well Screen Filters
Structure: 304, 316, 304L and 316L stainless steel wedge wire screen plus perforated tubes; Stainless steel wire mesh woven type plus perforated pipe lines.

Perforated stainless steel sheet for interior support layer or outside protective tube layer of woven wire cloth filter tubes


Stainless Steel V Profile Wedge Wire Screen for Water Well Filters
SS Wire Mesh Cloth Filter Tubes and Strainers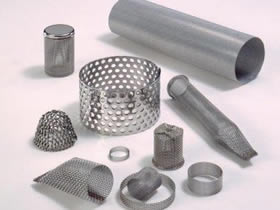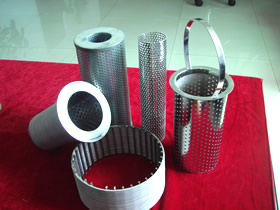 Stainless steel wire mesh woven sheet or sintered sheet can be made into tubes of single layer elements for filter uses. Or work together with perforated tubes for heavy filtration in water treatment and petroleum industries.
Perforated steel sheet welded into support tube for woven wire mesh filter layer.